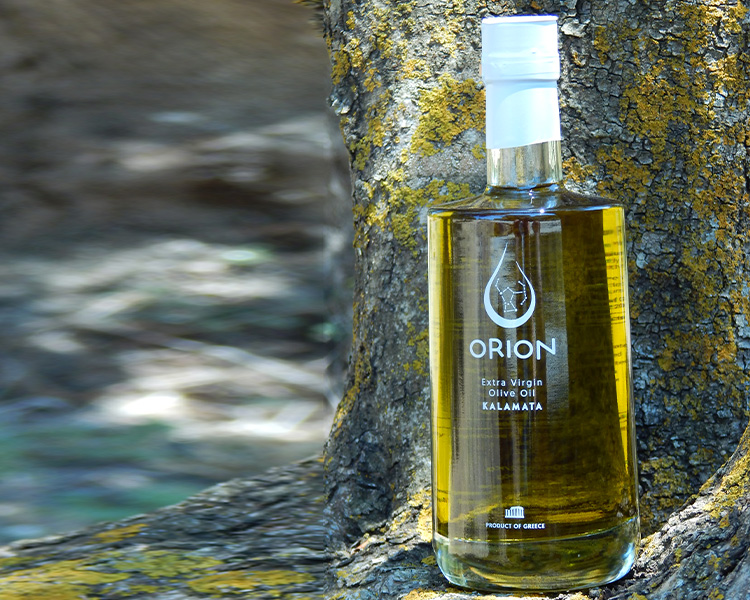 Kalamata Olive Oil's reputation precedes it: with protected designation of origin, it is one of Greece's few patented products that is well known worldwide.
Messinia's temperate climate, geographical position and natural environment have for centuries helped the growth of the Koroneiki olive variety and the consequent production of an exquisite extra virgin olive oil.
A most salient component of the Mediterranean Diet, olive oil is also known for its nutritional value. Its consumption as part of a healthy diet and lifestyle can help the prevention of various diseases, which is to be proven by its numerous quality features: acidity levels of 0.3, monounsaturated fats, antioxidants, vitamin E, polyphenols, etc. Moreover, there are also characteristics open to detection by the consumers themselves: uniquely light robust flavor, subtle and fruity taste and bright color are indicative of our olive oil's supreme quality.
Reliability, respect for the standards set by the relevant EU institutions, safety, olives of the best possible quality and the cold pressing process (25-27℃) employed in a local olive press (with quality assurance certificates ISO 22000/HASP) prove beyond any doubt our commitment and professionalism.
Just a few hours after being harvested from the olive trees, the olives are being transported to the local mill. Initially, the olives are being peeled off, washed, broken, grinned and kneaded, while the produced olive oil is finally separated from water and standardised. Standardisation takes place in a certified bottling factory which meets the ISO 22000 and ARGOCERT requirement.
Our plantation is not just our way to earn a living, but our way to carry on the family tradition and legacy too. In one word, it is identity. To offer our olive oil to the consumer, you, is to invite you to our table.